About
Situated in the ever-changing transitional environment, Tairua Insitu House designed by Neu Architecture, articulates its sense of permanence.
The simple holiday home sits low in the coastal grasses, bound on one side by dunes with the lower level of the building bunkered into the ground.
The form of the building complements the rugged beauty of its surroundings and perfectly balances the feeling of strength and stability, with constant change.
The clients' brief was to create an escape from busy city life to a place of restful tranquility where they didn't feel like they were confined to a box-like environment, but rather a space that offered a connection with the outside terrain.
Thus, a cleverly designed low-lying home was created, giving the illusion of a single storey building aligned with the surrounding dunes, with the lower storeys carved into the site in a bunker-like fashion.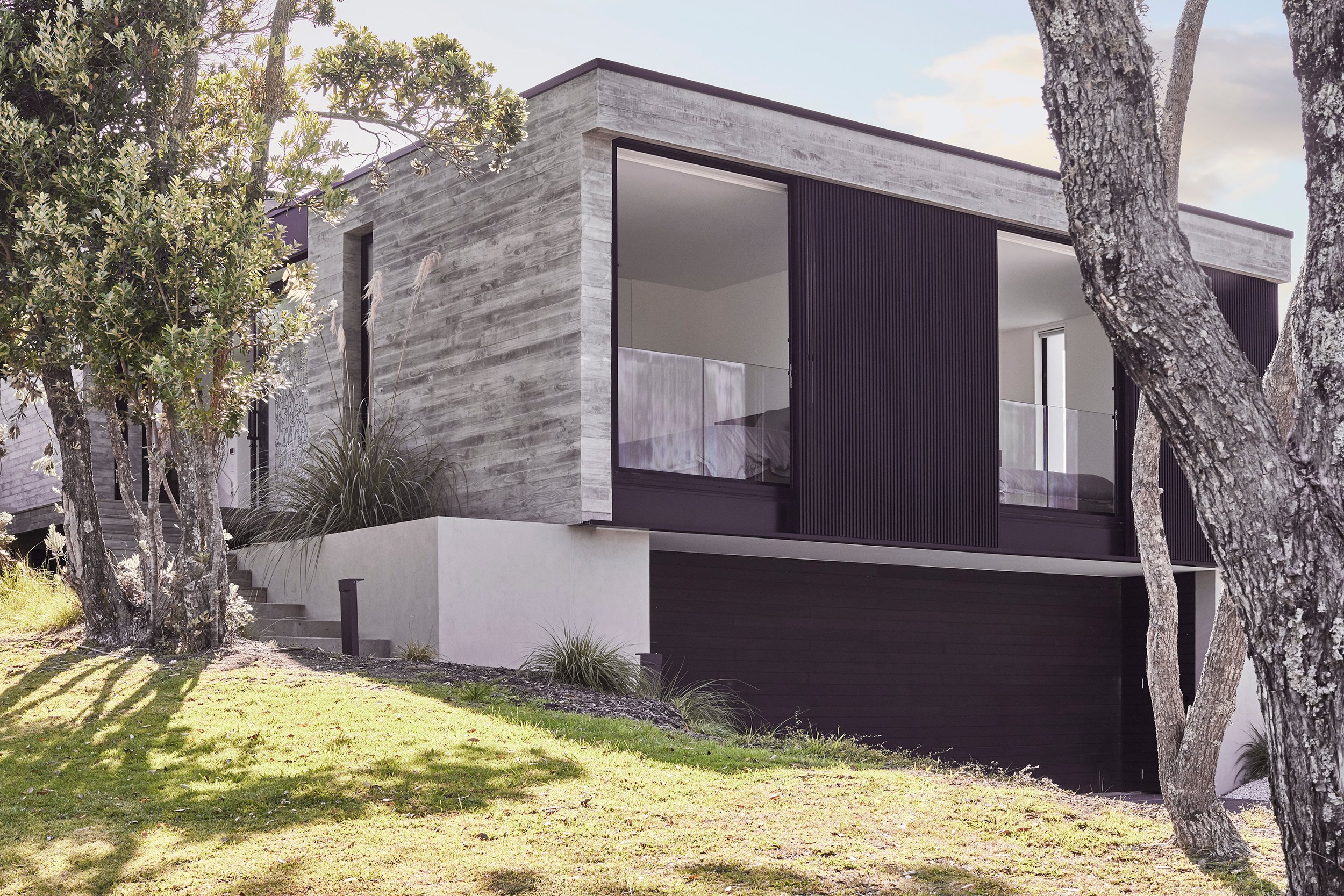 The exterior boasts a traditional technique of in-situ concrete, a pure form that not only offers low maintenance but adds to the robust feeling of permanence. The rough-sawn finish is coarse and textural, resembling the sandy, ever-transforming dunes that surround the building, embodying an aged, windswept appearance.
True to a traditional kiwi bach, the home has no formal entrance point, rather a subtle path that leads around the side of the lower garage level, delivering visitors to a discreet entrance in the middle of the home's three storeys. Here, the guest bedrooms and bunk room are housed, along with a laundry and bathroom.
The home's interior palette is muted and seamlessly blends into the beige coastal scenery. It features the same rough-sawn in-situ concrete, selectively placed throughout the living, dining and kitchen area to draw in the building's terrain. Semi-sheltered spaces have been cleverly created by the roof which has been cantilevered in two directions.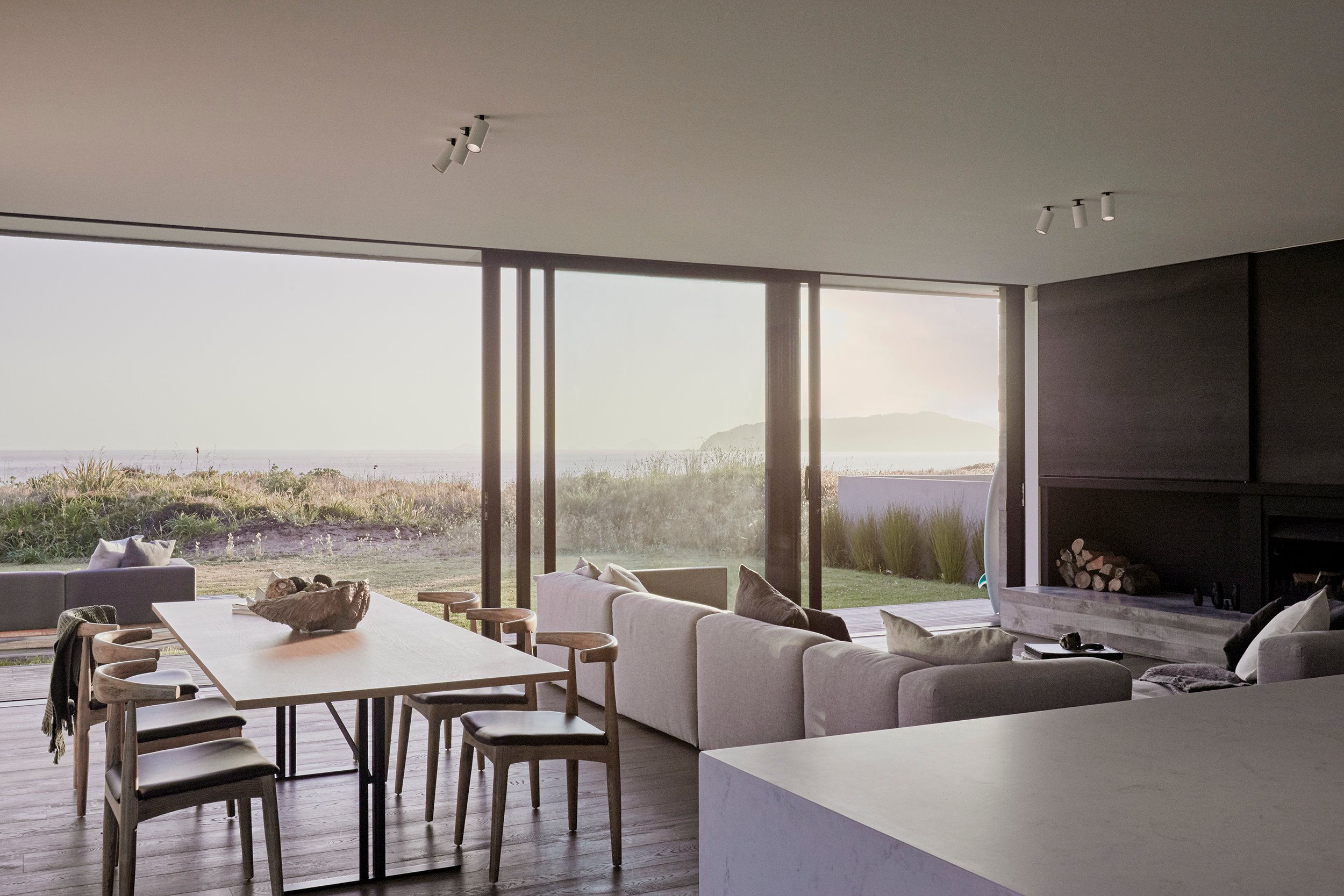 A key aspect of the main living and entertainment area is the doors and screens that appear to 'peel' away when opened, allowing the occupants to feel at one with the ocean and crashing waves.
The kitchen, stark white which adds a contrast the rest of the home, includes an impressive five-metre-long island, aligned parallel to the beach, which highlights the connection with the coastal outdoors. Forte's Artiste Rustic Van Gogh engineered wood flooring, ties the textural aesthetic and tactile theme of the home back into the kitchen space where the planks run up the back face of the island and shelf unit. Van Gogh is a lustrous, smoked grey European Oak with a wide range of colour variation between planks, which when paired with its deeply brushed texture and subtle wash effect, embues a distinctive rustic charm.