About
Kiwibank's Auckland office located in Wynyard Quarter by Jasmax and Architectus is a bold representation of what it means to be sustainable in business. A modern and collaborative space for staff, designed using a wide variety of materials to inspire and set the tone for the future.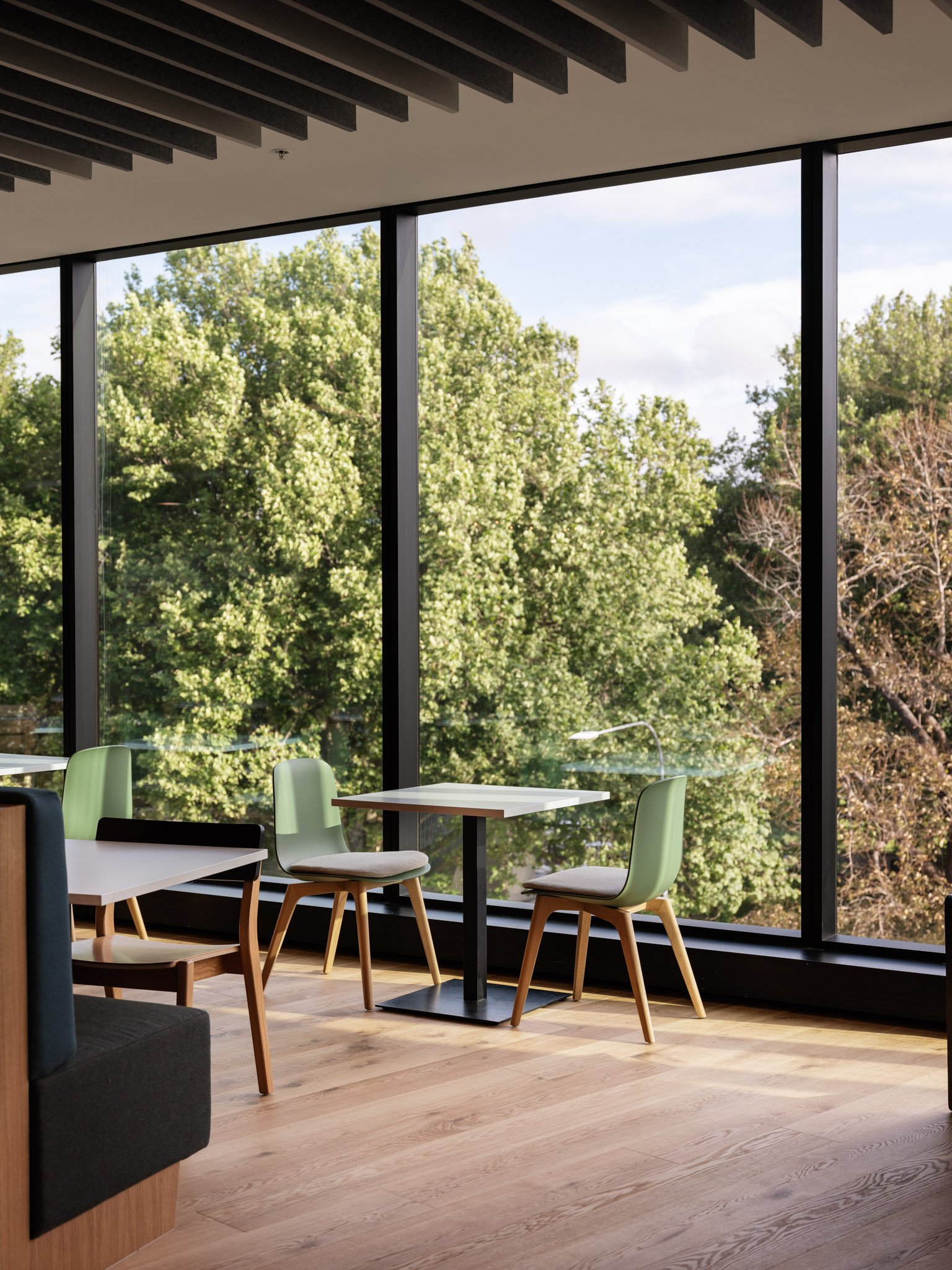 Holding a strong connection to the land, the building named Te Kupenga honours the fishing and trade hub that once stood in its place. Continuing inside, Kiwibank's office design pays tribute to traditional New Zealand designs and symbols with a contemporary spin with the use of large artwork and murals.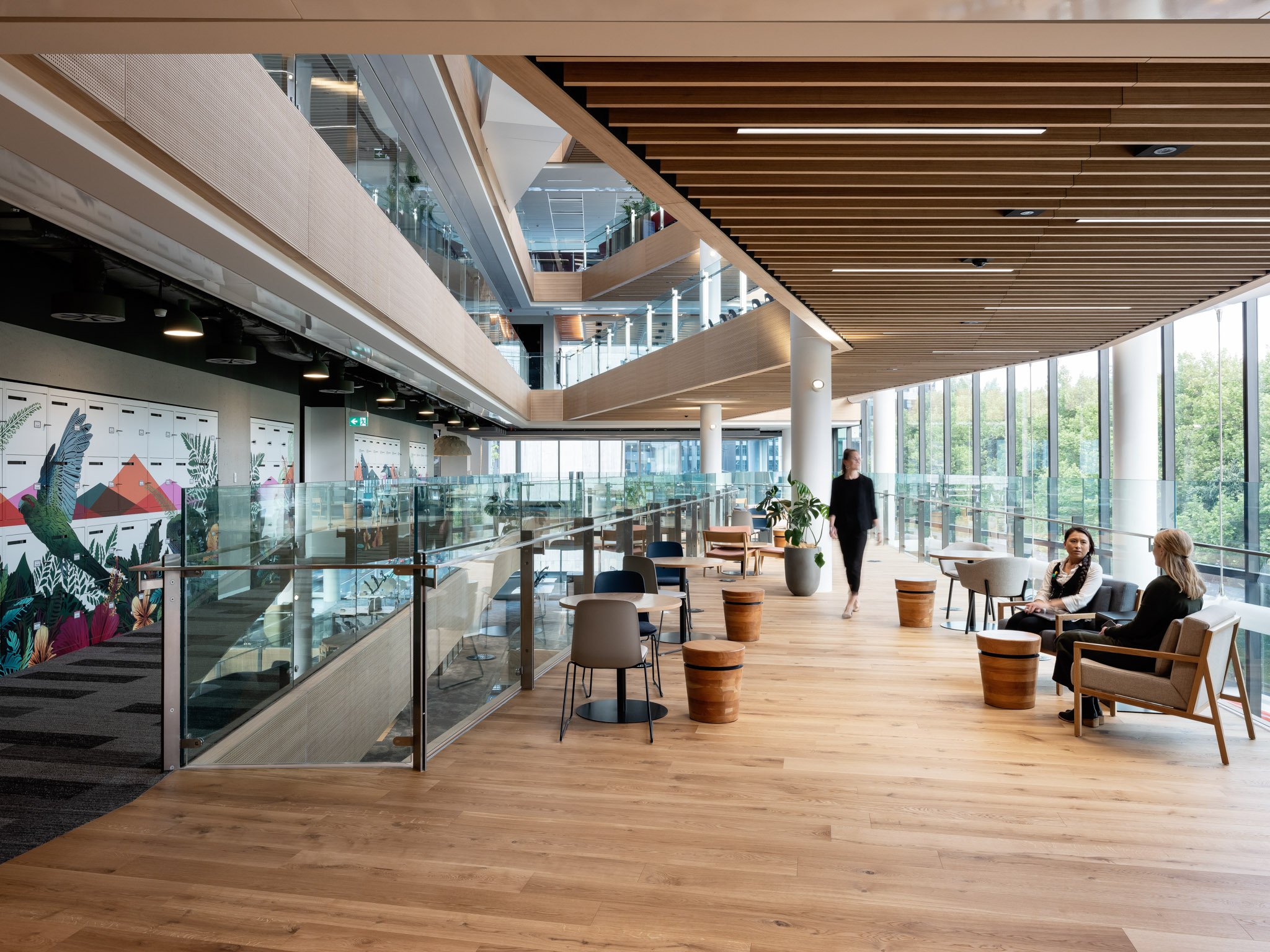 The Moda Sorrento Feature Plank by Forté spans across multiple areas and pairs effortlessly with the other surrounding timber elements. With low VOC and an FSC certification, the timber flooring along with other sustainable materials used and practices implemented here helps to contribute to Kiwibank achieving their sustainability goals.
Amidst the natural tones, touches of greenery are scattered throughout making a connection to nature, with a subtle nod to the classic Kiwibank branding colour.