About
Positioned in a rural setting, Hepburn's Road House by Warren & Mahoney, delivers picturesque views to Mt Somers and the foothills of the Southern Alps.
A shift in working dynamics and remote working enabled the clients to transition from inner-city living to a rural country setting where they could reconnect with their mid-Canterbury roots.
The traditional form is made up of interconnecting pavilions with main areas in concrete, supporting spaces in weatherboard and ancillary buildings in corrugated steel, adding to the intended longevity of the building which was an integral part of the client brief.
With reference to Warren & Mahoney's Canterbury houses of the 1960s and their traditional construction, the exterior form boasts understated masculinity, longevity and durability with the use of precast concrete, insitu concrete, glass-fibre reinforced concrete, dark-stained timber and weatherboards and profiled steel roof.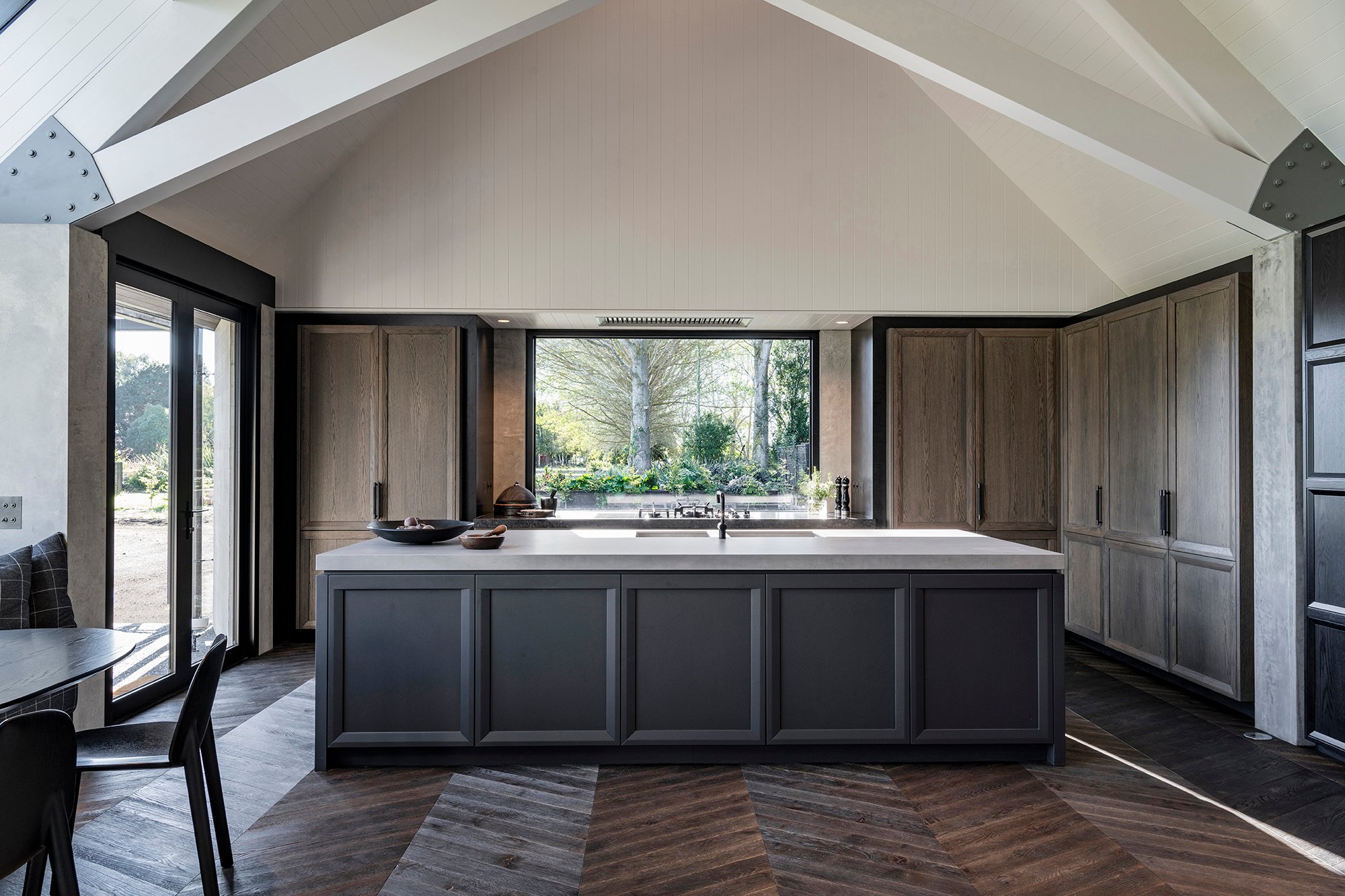 The interior, designed by Davinia Sutton, integrates with the purpose of the building and its traditional forms, richness of experience, and avoidance of unnecessary gesture.
Bespoke engineered timber flooring by Forté in mixed width planks and chevron pattern has been laid throughout the home, adding an air of masculinity to the design aesthetic with its dark tones and rustic feel.