About
Situated on the northern side of Commercial Bay in Auckland, Origine a French bistro owned by acclaimed chef and restauranteur Ben Bayly and Ahi's Chris Martin, was designed by Jack McKinney Architects.
A key design feature is a floor-to-ceiling wall of venetian glass bricks, which pay homage to the Maison de Verre (House of Glass) in Paris, and flank the entrance to the cocktail bar which sits comfortably on the upper mezzanine level.
Ultra Marron French Oak flooring by Forte, an aged brown timber with beautiful feature and a lightly brushed texture, was laid on both levels of the restaurant, adding an antique yet sophisticated aesthetic to the interior. Other focal points of the space include suspended pendants and floor lighting by Flos as well as lavish red leather banquette seats and tiled tabletops.
The location and size of the bistro, carefully considered design and classic yet modern fittings all perfectly encapsulate what the owners envisioned.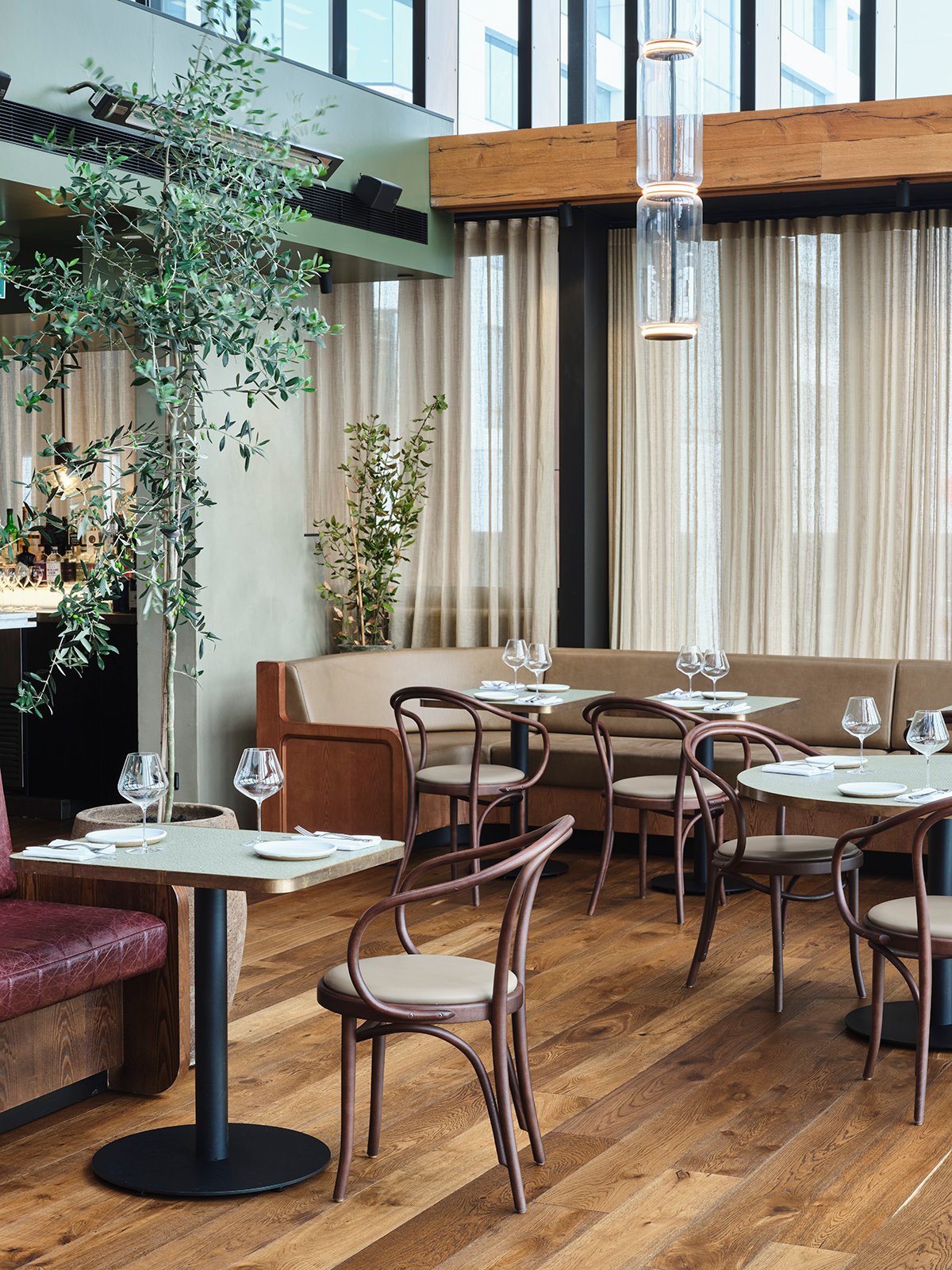 The restaurant pairs classic French cuisine with a modern local twist and a relaxed New Zealand atmosphere, creating a chic yet welcoming ambience.
The refit of the space was designed by Jack McKinney Architects who took inspiration from the 10m-high louvre windows and French heritage of the restaurant.
The downstairs space boasts a main dining area which seats 100 guests and another 50 guests upstairs in an open-plan cocktail bar.