About
Emerging from the Motueka Valley landscape and positioned into the rocky outcrop to cement its ties to its surroundings, sits Falcon Brae Villa by Jerram Tocker Barron Architects in conjunction with Canopy Landscape Architects.
The clients' bought the property with a vision to complement the main lodge with luxury accommodation for family groups as well as a holiday destination for themselves.
The property sits on a 50-acre site with thousands of manuka trees, enabling the owners to eventually product their own honey.
The form of the building was designed to reflect a Pacific Rim aesthetic, moving away from the traditional lodge feel. The palette of the exterior was intended to inject a sense of place into the design with the use of tones inspired by manuka and granite rocks.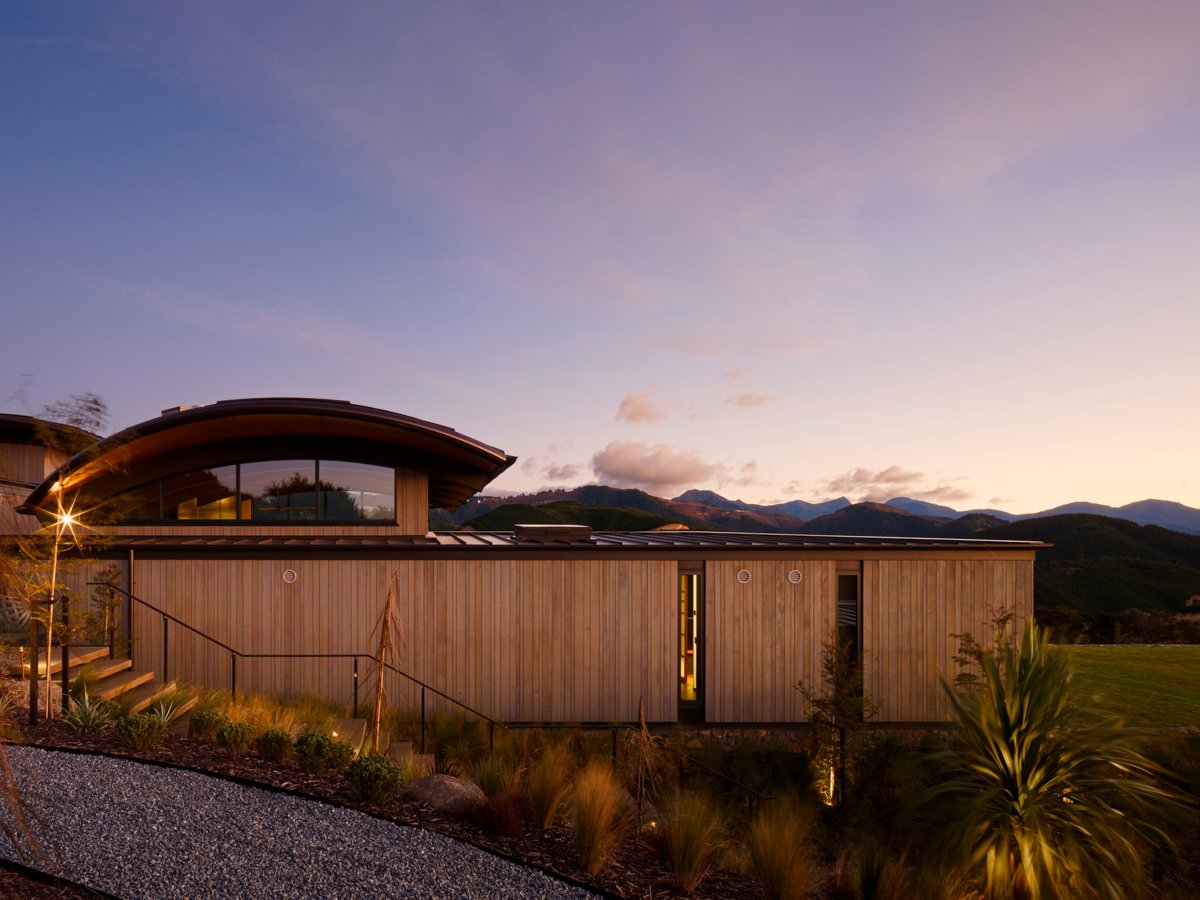 The lodge gets its name from the curved elliptical falcon-wing roof forms, which are a main feature of this highly bespoke building. The exterior material palette comprises stone, gravel, concrete, hardwood decking and large-format pavers to lend the project a sense of being remnant with the site.
Extensive planning went into the structure and layout of the lodge, including materials used to connect the villa to the land, including local lee valley rock in the terracing which anchors the building among the existing rock outcrops.
The form of the building boasts delineated architectural lines, giving it a bold aesthetic, enhanced by strong materials such as stone, gravel, concrete, hardwood decking and large-format pavers.
The interior sees the ceiling soar to five metres in the communal living areas, creating expansive volumes that echo the exterior form. Smartfloor Marron Oak engineered wood flooring by Forté has been laid throughout the living areas and bedrooms, adding a rich alpine element to the interior aesthetic.