The Benefits of Timber on our Health and Wellbeing
Blog |
When designing your interior or choosing how to furnish each space, whether a home or workplace, we tend to only focus on aesthetics and don't often stop to think about how the spaces we spend our lives inhabiting affect our health and wellbeing.
These days more people are opting for biophilic design, which is the approach to architecture in which the building connects its occupants more closely to nature through natural light, plants, water and exposed wood.
Not only is including timber in our interiors visually appealing, but research has proven that using natural materials indoors positively contributes to our health and wellbeing too. It mimics the effect of spending time outside and connects us to our innate desire to interact with nature.
National Geographic says that people are 'wired to be outside' as nature makes us happy; with the average person spending 87% of their time indoors, it is no surprise that people are now looking at building materials that can provide psychological and physical benefits.
Here are the main points of how timber can enhance health and wellbeing with its tactile qualities and warm, natural feel.
1.
Reduces stress

One of the most significant and common issues in society today is stress, which causes anxiety and difficulty focusing and interacting socially.

Over the years, studies have shown a connection between wood and our autonomic nervous system, responsible for stress, making nature a helpful stress reliever for many people.

Using timber indoors is said to evoke feelings of natural warmth and comfort. These feelings reduce stress and anxiety, lower heart rates and blood pressure, increase positive social interactions and improve corporate image, which is why it is a common material used in workplace and hospital interiors.

It has also been proven to increase the speed of recovery when used in hospitals and care facilities, and increase productivity and wellness in commercial settings by creating a feeling of relaxation.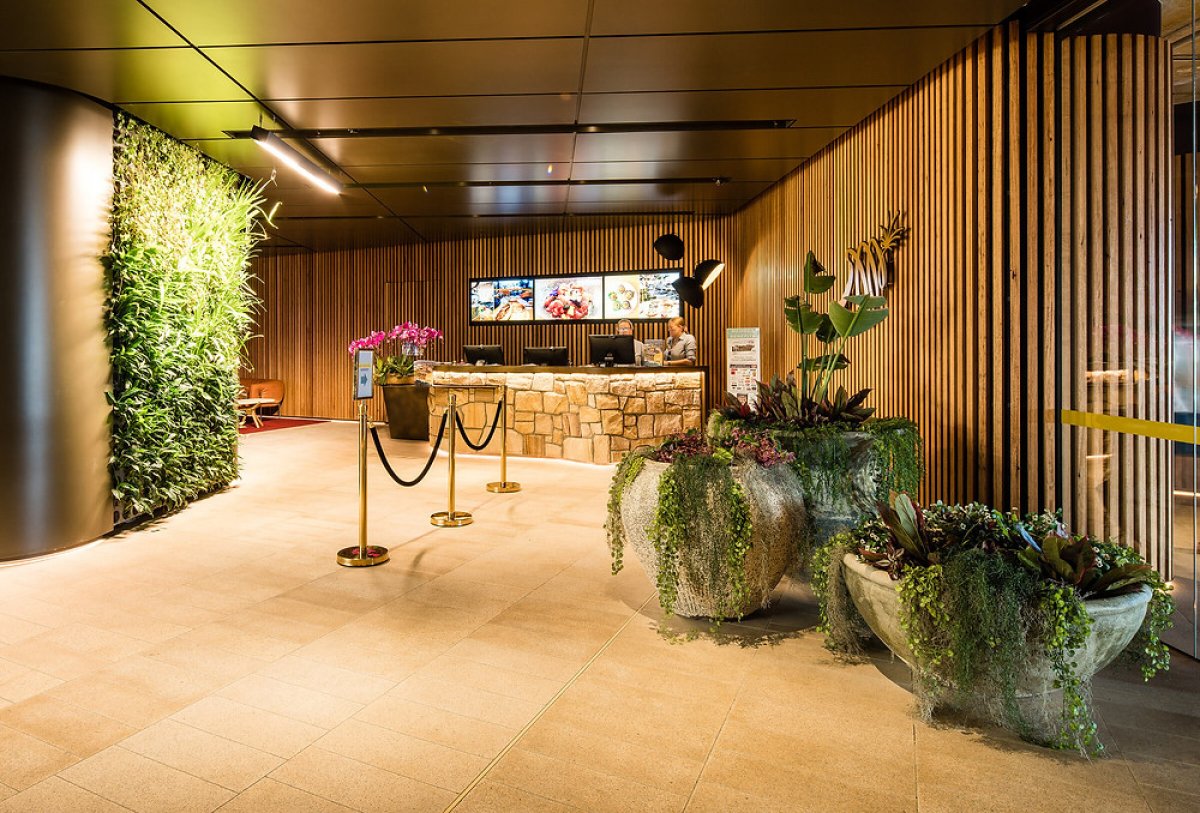 2.
Indoor comfort

When structural timber is exposed inside a building or wood is used for ceilings, furniture or fixtures, it can contribute to a healthy indoor environment.

The risk of overheating in homes and the associated health risks to occupants is becoming more frequent. Therefore, the correct specification of timber materials can not only keep a building warm during the cooler months but can keep it cool and comfortable during summer too.

As wood is known for its excellent insulating properties, incorporating it into your homes or workplaces in the form of timber flooring or wall and ceiling panelling can ensure rapid cooling and heating, creating a more comfortable and healthier environment to work and live.

The wooden material that makes up your floors can also act as an insulating barrier between you and the cold or heat in the room below, keeping it from going straight through to your feet.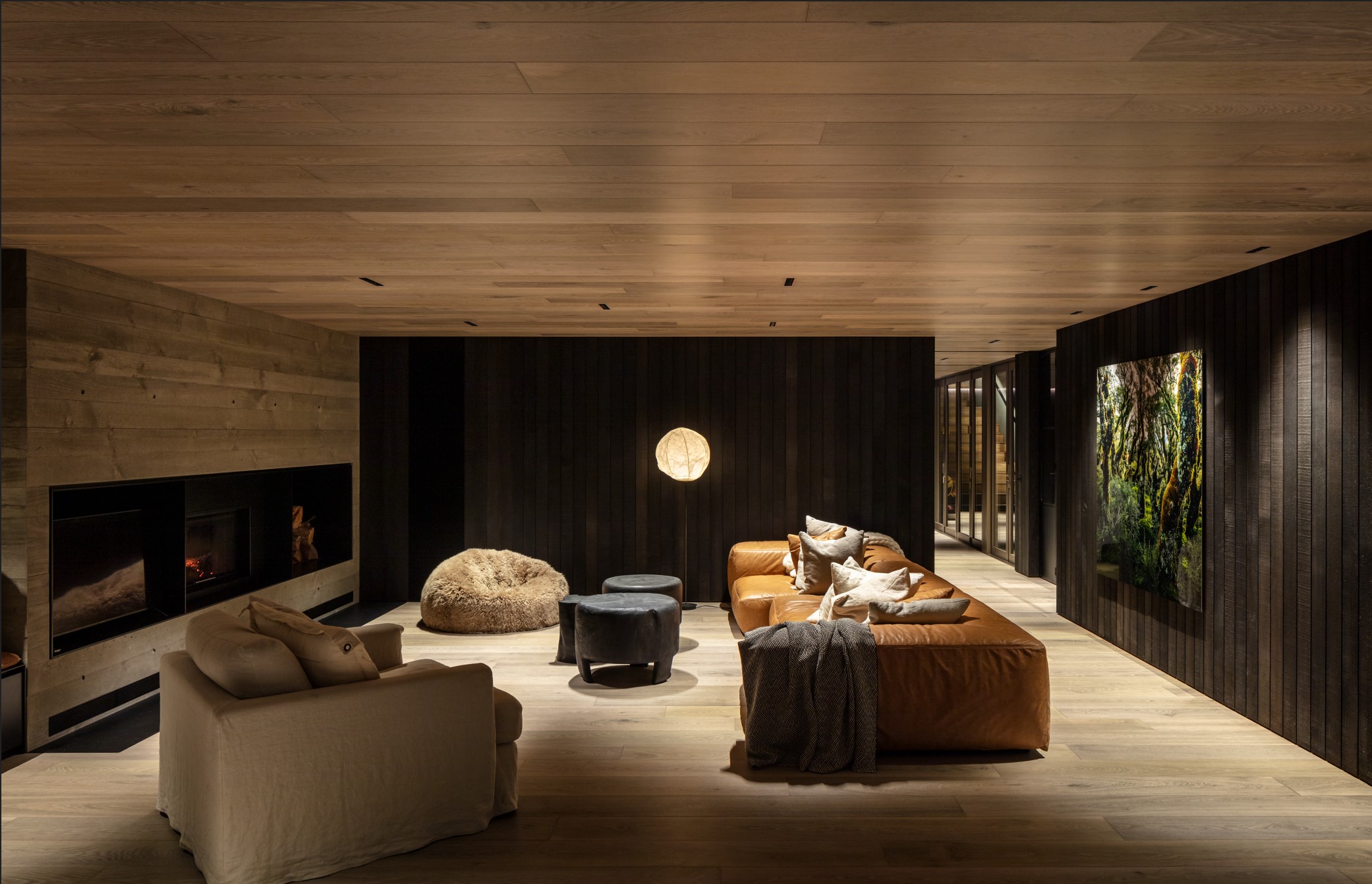 3. Indoor health
Wood flooring is hypoallergenic as it is made from natural materials that don't emit any harmful toxins or irritants. This means those with allergies can enjoy wood flooring without having to worry about their symptoms flaring up or getting worse.
Being a natural material, it also doesn't have fibres that can house bacteria or mites like a carpet does, creating a cleaner and more hygienic living environment that is better for your health.
Another great benefit to your health is how much easier a wood floor is on your joints, feet and back when compared to a harder flooring surface such as vinyl, concrete and tiles. A wood floor provides more shock absorption which creates a softer feeling underfoot.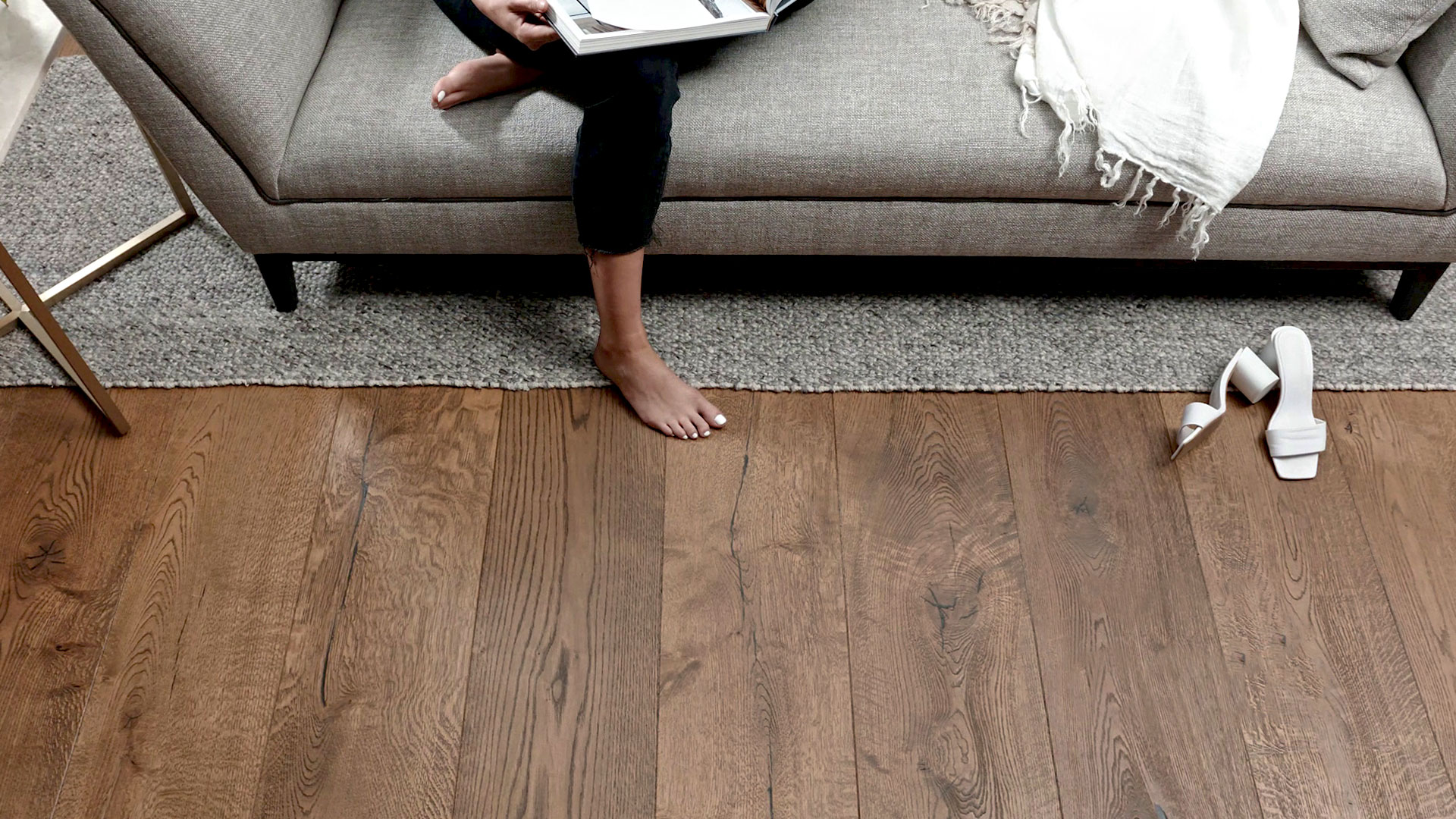 4.
Improves focus and increases creativity

Not only can wood evoke the feeling of relaxation, as previously mentioned, but it can also improve focus and increase creativity. Research is beginning to show a strong link between wood interiors and productivity.

A study carried out by Forest and Wood Products Australia to understand how nature, wood and biophilic design can improve mental and physical wellbeing proves the positive impacts of wood. The results of the survey, conducted with 1000 Australian workers, showed that the presence of wood positively impacted the employees' overall satisfaction at work, with lower absenteeism, improved productivity and higher levels of concentration.

Another study conducted in Japan showed employees in offices with wooden interiors felt more innovative, comfortable and energetic. Subsequently, employees working in buildings with no timber incorporated into the design or interior felt their working environment was impersonal and uncomfortable.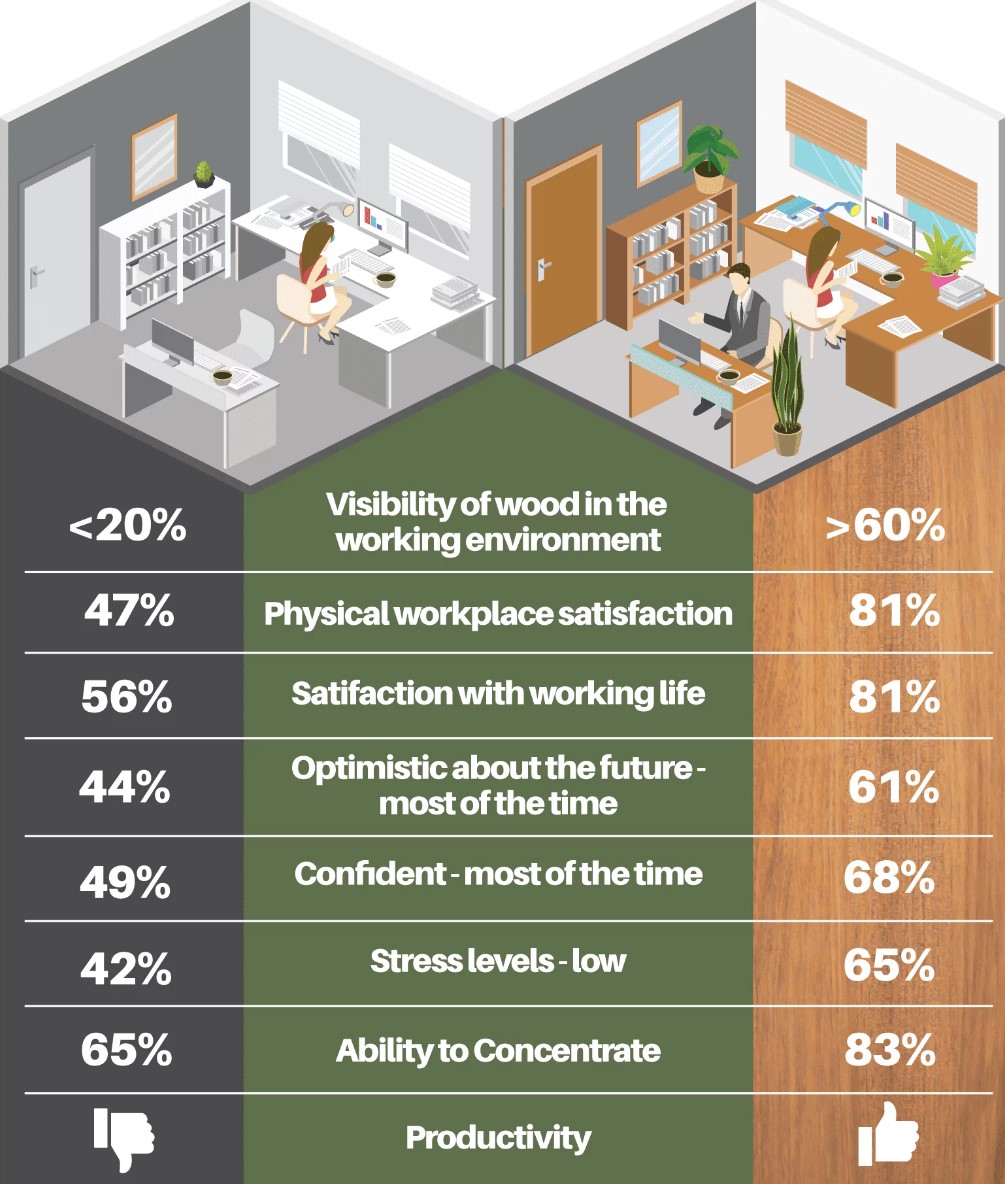 Visit one of our Showrooms
If you have any queries about our products or need help with your project, we can provide you with expert advice. Visit one of our showrooms or book a consultation with our flooring experts today.